History
35 years of projects, testing, shipment for our worldwide clients
FCT was created to produce special low voltage and tailor made electrical cables with one purpose: to offer our knowledge our technologies our quality and excellent service to all our clients that operate in the most varied industrial sectors and reference markets. In 1986 we started to offer customised cables, produced with sophisticated technologies, without requiring significant minimums to be set up. The Market had this exact demand, so we made it our own, turning it into our strength.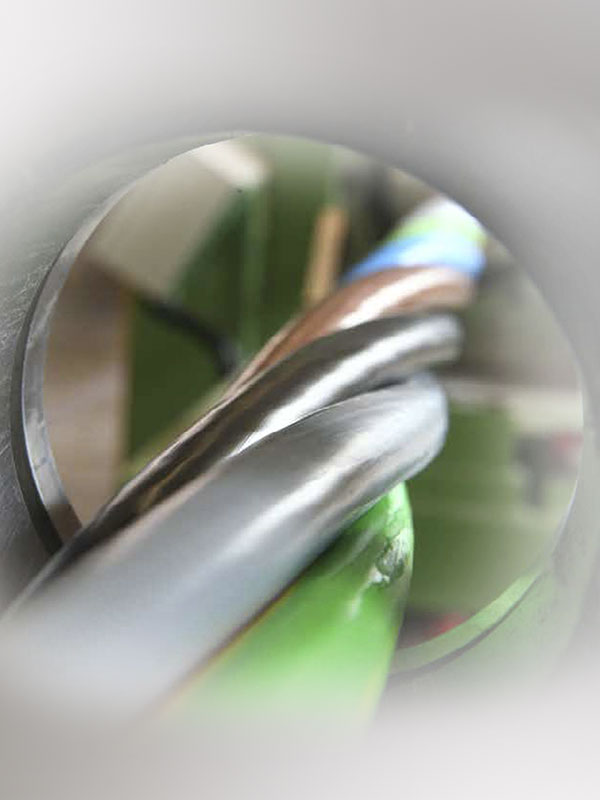 A cable for any sector, an FTC cable
From civil to industrial, no sector excluded.
We work on projects for end users as well as for intermediary suppliers worldwide.
We can design cables approved by different countries and sectors.
Our production versatility is renowned in Europe, Middle East, America, Africa and Russia as well as in the Chinese market.
Our aim for the future is to consolidate and increase our presence on these markets.
OUR STRENGTH
Research development and customisation: the three pillars of FCT
We custom produce as we thoroughly research and listen to our clients requests.
We elaborate our feasibility studies, carried out through a constructive analysis and testing in line with regulations, according to our clients' technical specifications or application instructions.
We manufacture special and hybrid cables in line with advanced technological research alongside with our production flexibility.
We can produce cables for any type of use and for any environment and weather condition.
SUSTAINABILITY
Respect for the environment is a fact
FCT is environment friendly through both words and actions. Not only our production is certified but it also undergoes scrupulous checks to avoid any detrimental effect on the environment on people and on the land.
We have been following certified procedures for many years because we believe that the only way to safeguard the Earth for our children is to respect it, protect it and to prevent any damaging action.
Our production is digitally checked every step of the way so as to allow us both to act on any potential anomaly and to trace an optimal production process with the aim of protecting the environment.